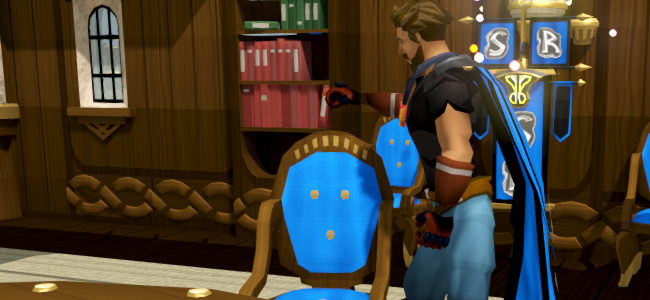 The latest update from Surreal
As you may have been able to tell recently, things are picking up a little around here. We're making adjustments, adding new capabilities, and best of all, celebrating our history as a clan.
In the not-too-distant past, Surreal had closed it's doors to new members, and officially declared itself
less
clan,
more
casual community. To be perfectly honest, I think that the casual community vibe worked well, and is still working.
However, with the recent rush of energy that has come through the clan following the release of Archaeology and
extraordinary circumstances
, it dawned on me that this clan means so much to many of us, including myself. What we provide at Surreal is special, it makes a positive mark on our day, and I think myself and the entire team, as well as our awesome members are ready to kick things back into gear.
Things will be different
In just a few months' time, in October, Surreal will be celebrating
ten years
since opening. I personally would love to show you what Surreal is known for, and what has given this clan such incredible longevity - and a big part of that is all of you participating and enjoying what we have to offer.
As a team, we'll do our best to offer a bit more events, to be more open to recruitment, and finally to come up with new and exciting ways to enjoy your game-time!
We have some cool updates in store that are already well into development. We have a team with huge talent and love for this clan. Best of all, we have a family. Together, we're gonna celebrate 10 years of Surreal in a way Surreal is famous for, and we can't wait to share it with you all ❤️
Much love,
Downfall
7 liked this