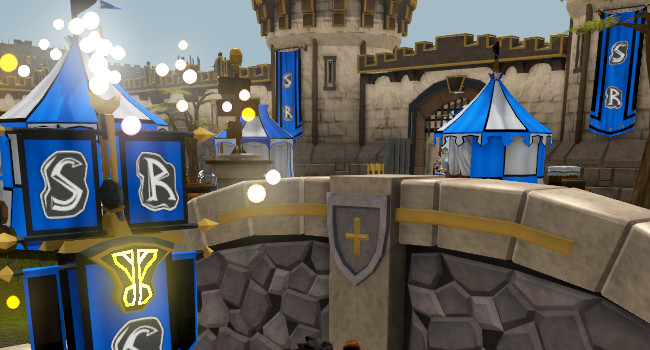 Entry Requirements
In order to join Surreal, you must have the following:
At least 1000 total

A great personality (oh, you!)

P2P membership

Activity Requirements
Surreal does not have a formal activity requirement. However, if you haven't received any activity points for 90 days without notifying us in the
Absence Forum
, we will remove you from the clan. 
Our Rules
Show Respect

Show respect to your fellow members at all times.


English Only

To help make everybody feel comfortable and welcome, please use English only when speaking in public Surreal chats. If you'd like to speak in other languages, please do so privately.


Show Manners

We're not gonna police you on swearing -- but try to keep it civilized. Keep your conversations as appropriate as possible.


No Botting

We are strictly no-botting. Anyone caught cheating will be instantly banned from the clan.


No Conflict

Conflict is not cool. Do not bring it here, and do not prolong it. Make the most of your time here and minimize conflict with others. If any issues do arise, please contact staff rather than escalating the issue further.


No multi-clanning

We don't support multi-clanning. Your account needs to be a part of Surreal. If you happen to have multiple accounts, one of your accounts needs to be a member of Surreal (you can still be a member of other clans on your other account(s) though). Please bear in mind that you still need to meet the activity requirement!
Signatures
Forum signatures are a great way to express yourself - please do not misuse them. All of our rules still apply in signatures and they should be appropriately sized. Signatures are not built to be your own personal block of text and images!
Signatures may be no larger than 250 pixels (250px) in height. This is to ensure that users of all connections and screen sizes get the best experience possible on our forums and that content remains the most important part of our forum.
For reference, your signature should not be taller than this.
Ranks
Below is an outline of the ranks we have set, and how many activity points you need to achieve them:
| | Rank | Total Points Required |
| --- | --- | --- |
| | New Member | 0 Points |
| | Member | 100+ Points |
| | Active Member | 400+ Points |
| | Surrealian | 1000+ Points |
| | Surrealian II | 1500+ Points |
| | Specialist | 2100+ Points |
| | Loyalist | 3000+ Points |
| | Master | 5000+ Points |
| | Senior Member | 10000+ Points |
Just in case any of you were wondering, here's a refresher on ways you can earn points:
| Activity | Points Earned |
| --- | --- |
| Citadel Cap | 30 Points |
| Official Event | 20 - 80 Points (doubled if full cc attends) |
| Skill Week Round | 20 - 120 Points (varies depending on achievements) |
| 10 Forum Posts | 20 Points |
Social Tools
Surreal has an official Discord server you can connect to for either voice or text chat. Most of our members are using it and loving it! Join in

Join Surreal's Discord
0 liked this