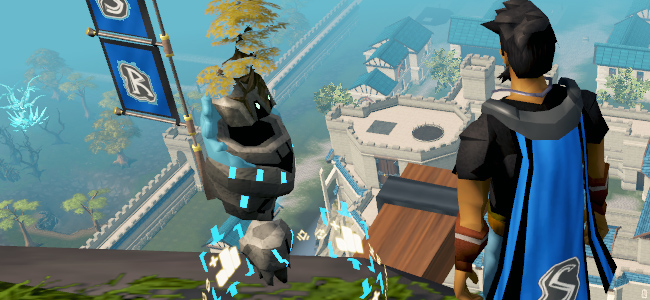 Words from the Editor

Welcome to the July edition of 

Surreal Revealed! 

We have a few new faces here, so let me explain how this works: each month, we publish a newsletter to highlight all the craziness that's gone on here in Surreal. It's a chance to celebrate our new family members, marvel over our clan's achievements, and recap the insane gains of each Skill Week Championship round.

First off, I'll fess up that this is crazy late. But as they say, better late than never! 

In June, we had a big uptick in member activity. We brought in several new members (see below), and our event attendance jumped. And that's all thanks to you! Your friendliness in the clan chat and your enthusiasm for our events has made this a great month. 
 New Members

We'd like to give a warm welcome back to our 3 new members who joined in June!

@

Kinteru

@

Switchz42
@
Cordalyn
Also, a hearty welcome back to the 4 following returning members:
@
dunder
@

Saint Kain
@
Acorny
@

Flezizi
We're glad you're back with the Surreal family! 
Can't keep track of who's in the clan? Check out a complete list of our members here.
Skill Week Championship
June brought Season 2 of our Skill Week Championship to a close...and what a close it was! @

Mini Kniight
trailed behind the ever-impressive @

Meg
all season long. But despite nail-biter closing round, the Slay-a-thon, he came up just short: @

Meg
edged him out by ten points! Congratulations! You'll see her rocking that Champ badge on the forums and the Discord until someone dethrones her. Good work to everyone! You can check out the final scores below.
We hope you enjoyed this season, and we're excited to see how the next one goes. It got off to a great start with a challenging skill: Agility. Now the divination week is raging on, but not for much longer! Do you have what it takes? Head in-game and show us how it's done.
 Closing Remarks & Behind the Scenes

Jagex just announced another DXP weekend, so we fully expect the gains from July to be hotter than the summer temps. We have several members inching closer and closer to maxing. With a full month and dxp, how many max parties will we have this month? We're excited to find out! 

#july
0 liked this