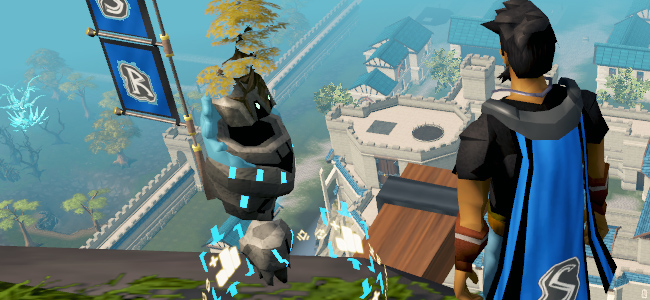 Words from the Editor

Welcome to June, everybody! We've enjoyed a great month of skilling, competing, and otherwise rocking around Gielinor. Here in Surreal, we've had a month jammed full of activities, from hide n' seek, group dungeoneering, skilling and chilling, penguin hunting, and much more!

One of our favorite parts of May was hosting an activity competition and a recruiting competition. We held dozens of events this month, and several events got double points for having full CC attendance. Thanks to all of you for your great participation. As for the competitions, @

Wader
on BOTH competitions with an astonishing 1,060 activity points and recruiting one member. Good work, Wade!
One last little bit of housekeeping: we've made an update to our returning member policy. We think this new policy will better serve the family atmosphere we foster here in Surreal. You can browse the full policy 
here
, and as always, if you have questions, feel free to contact a staff member. We're here to help.
 New & Returning Members

We'd like to give a hearty welcome back to @

Mr Tanner

who returned this month. We're glad you're back with the Surreal family!

Can't keep track of who's in the clan? Check out a complete list of our members here.
 Top Skillers

If you haven't already checked out the Top 5 Skillers for May, you should! @

Meg
compiled this comprehensive list of the clan's top 5 skillers in each skill for the month. And let me tell you, there are some impressive gains! For instance, @

Wader
racked up more than 20 million xp in Invention and 21 million in Mining; @

Meg
gained over 15 million xp in woodcutting; and @

Mini Kniight
gained over 13 million xp in farming. To get a full look at the gains, check out the list 
here
.
Skill Week Championship
In May, Surrealians turned into gatherer extraordinaires! In Round 3, we chopped ivy, logs, and crystal trees galore for our Woodcutting Round. Then we switched from wood to precious metals and took to the caverns of Runescape in our Mining round. Last month there was a tie for first, but @

Meg
has established a slim lead. Can she keep it? And what will happen to the current tie for fourth? 
Stay tuned--the Fishing round is sure to shake up this leaderboard!
 Closing Remarks & Behind the Scenes

We're almost halfway through 2019 already--can you believe it? For those of us in the Northern hemisphere, the hot summer months are setting in; feel free to stay in the cool AC and 'Scape with us all month long! 

What was your favorite event during May's activity spree? Let us know in the comments! 

#june
2 liked this