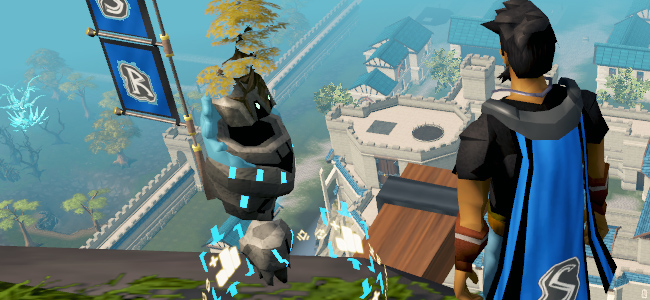 Words from the Editor
Like a Phoenix, we rise...and here I am to say that we're reviving Surreal Revealed from the ashes! 
To those of you who are new (or just don't remember--the last edition came out in summer of 2019...yikes), let me fill you in! Once a month (or so...provided a certain *cough* editor keeps her life together), we release this monthly newsletter. This is your one-stop shop for all the cool things that happen in Surreal each month.
That's right: your SWC champs, your new clanmates, can't-miss updates, useless trivia, Jeli's dorky, sarcastic sense of humor...it's all here. 
New Members
We'd like to give a warm welcome back to our 6 new members who joined in the first third of 2020!
@Kagura247
@

Mrs Moo
@

Dazie
@

Firelighter
@

Onyx Titan
@

Lady Fae
Also, a hearty welcome back to @

Aarchaeon

! 
Normally, this section will only cover new (and returning) members for the previous month. But since this is a special edition, we'll cover several months this time.

Can't keep track of who's in the clan? Check out a complete list of our members here.
Skill Week Championship
We're already two rounds into our second SWC of the year--can you believe it?!? And with Round 3 already underway, this tournament is already shaping up to be bursting at the seams with competitive fire and XP gains. In Round 1, you braved the depths of Daemonheim (the depths didn't stand a chance!). Round 2 brought us back to the surface, hatchets in hand, to tackle Evil Trees, Crystal Trees, Choking Ivy, and so much more. The only thing tougher than the tree trunks was the competition. Here's how the rankings stand today:
Yes, you read that right. @

Downfall

is on the leaderboard. And if you don't like the current standings, there's plenty of time to change that! The current round, Mining, is calling your name. Rise to the challenge and shake up that leaderboard!
Closing Remarks & Behind the Scenes
What else do you want to see us include in the newsletter? In past newsletter, we've played newsletter games (Two Truths and a Lie, Guess That Clan Member from Their Baby Pic, etc), done staff member spotlights, and more. What are your thoughts? Let us know in the comments! 
As always, thank you for being a Surreal member. We love having you in our family--because you're what makes us great!
#may
0 liked this